Payment & Shipping Terms
Supply Capacity
Unit Price:
4.1 USD
Production Capacity:
30000piece/mouth
Payment Terms:
L/C, WU, T/T
Packing:
Inside
MOQ:
1000 Piece/Pieces
Delivery Date:
15-20 days after got...
Means of Transport:
Land, Ocean, Air
battery operated agricultural sprayer
battery sprayer pump in china
8L Garden Pressure Sprayers CF-8D
A. CF-8D Standard Configuration:
8L Agricultural/Garden/Knapsack Sprayer

Model

CF-8D
Logo
Pandora

N.W.

8.0kgs/brown box
Payment
TT, L/C
G.W.
9.0kgs/brown box
Mini order
1000pcs
Hose
1.3M
Delivering time
15-20 days
Capacity
8L
Original place
Taizhou, China
Pressure
0.1-0.3Mpa
Operational side
Left / right
Inner Package Size
18*18*55.5cm
Power Type
Hand
Outer Package Size
55.5*38*57cm
Outer packing
6/pc brown box
Lance
CF-62B plastic
Inner packing
1/pc color box
Switch
CF-40A
Departure port
Ningbo, Shanghai
Supply capacity
30000pcs/month
Loading QTY
20ft: 1400pcs
Material
PE tank + PP base
40ft HQ: 3400pcs
Certification: ISO9001, CE(Conformite Europeenne),CCC(China Compulsory Certification),SONCAP,PC

C.Safety Precautions:
1. Use of sprayer can be dangerous. You must read,understand and follow the safety precautions for you and others' protection.
Don't disassemble,modify or assemble this sprayer without our company's instructions.
2. Improper or careless use of this sprayer can cause serious injury. Minors should never be allowed to use this sprayer.
This sprayer should not be used when children, bystanders or animals are in the Area.
3. Never leave the sprayer unattended without turning off the power, disconnecting the power plug, and flushing the sprayer of
any harmful chemicals.
4. Never lend or rent this sprayer without the manual.Make sure anyone using this sprayer understands all the contents included
in this manual.
5. Carefully read instructions on chemicals use. When spraying any chemicals, please wear. protected clothing to protect your eyes,
noses, hands and your whole body.
6. Don't use this sprayer to store or spray flammable chemicals. Observe all local regulations, ordinances and laws regarding spraying.
7. Don't use wettable powder with this sprayer. Soluble powders many be used if properly mixed.
8. Always place the sprayer on a flat, level, bare ground and make sure to use the strainer when filling the sprayer.
9. Our sprayer is designed for use with most agricultural chemicals, pesticides, cleaning agents and many other solutions.
Don't spray caustic or corrosive solutions. Contact us if you are not sure if the chemical is compatible with the sprayer.
10. Never point the sprayer wand at any person or animal, whether the sprayer is on or not.
D.Product Configuration Introduction:

E.Production Process: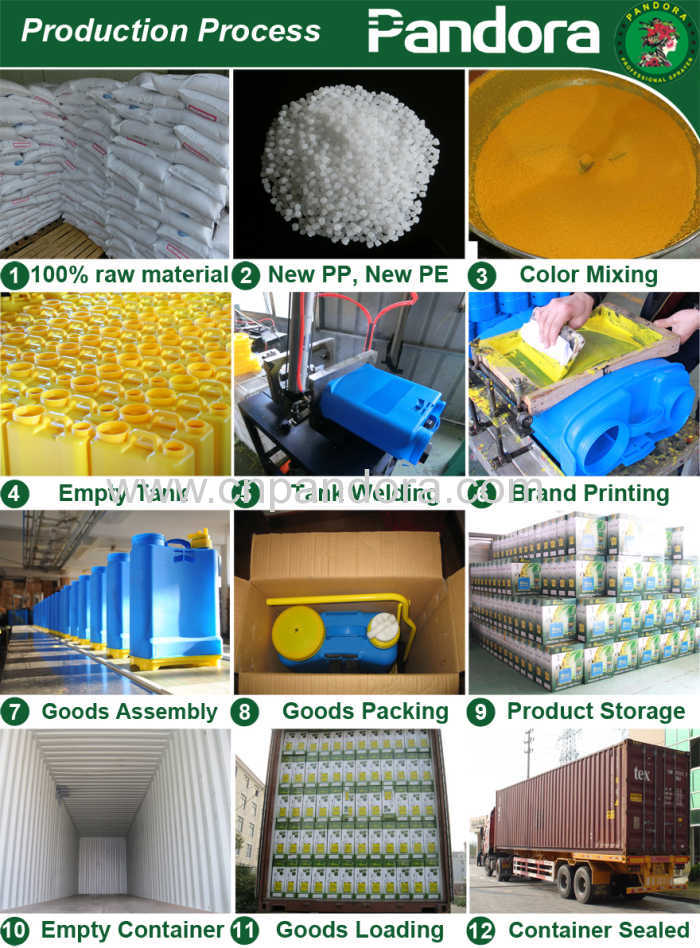 F.Company Introduction: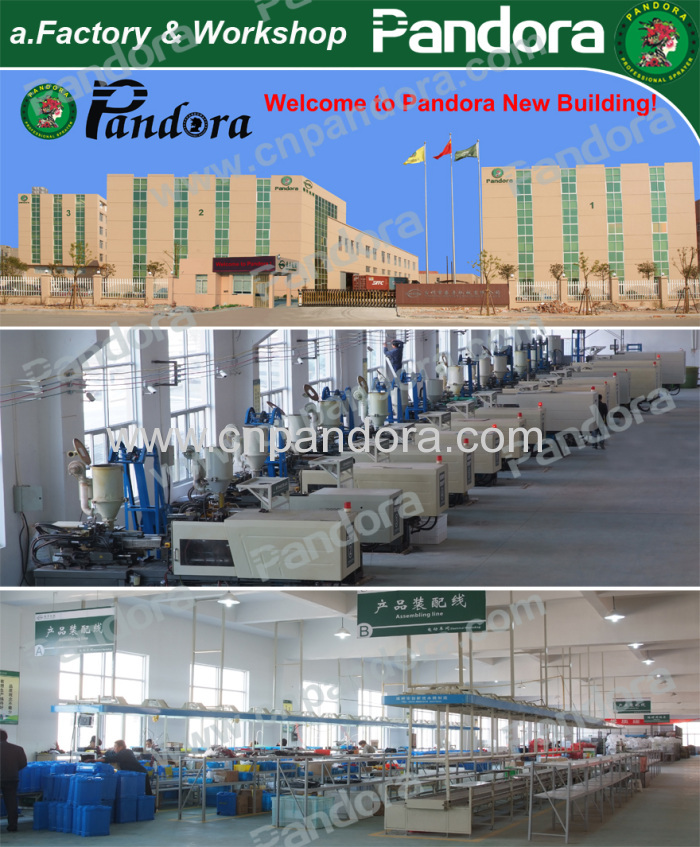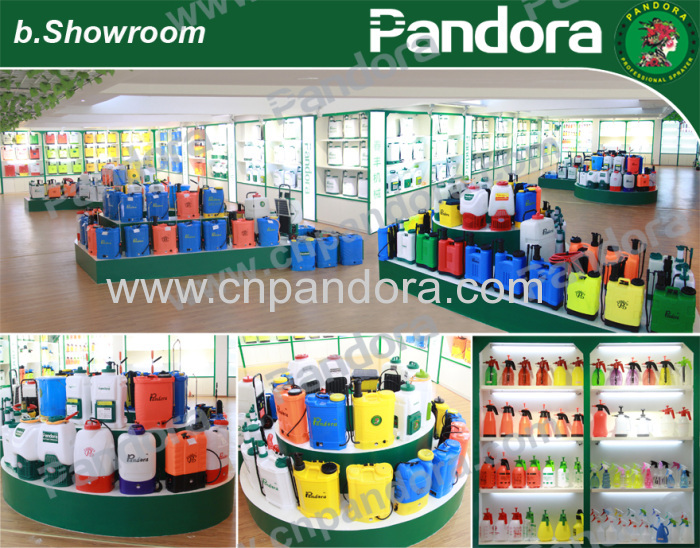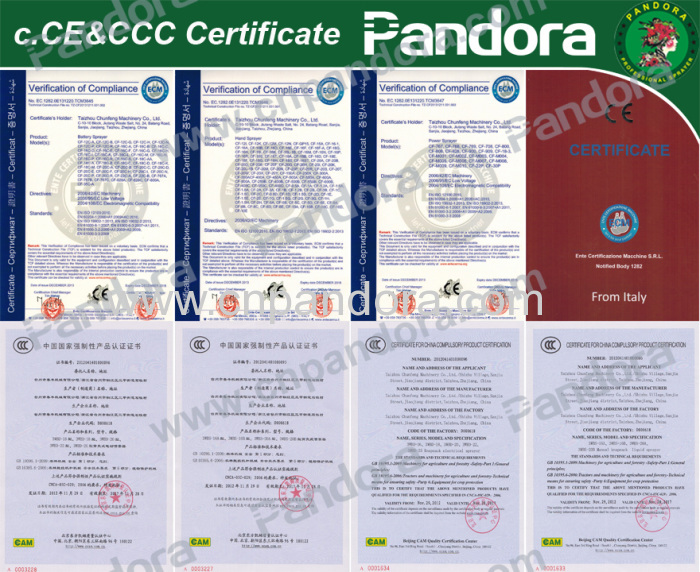 battery sprayer manufacturer in india
Related Products
12L Knapsack Agriculture Sprayers
16L Hotselling Agriculture Sprayers
1.5L Garden Pressure Trigger Sprayer
Two In One Battery & Manual Sprayer